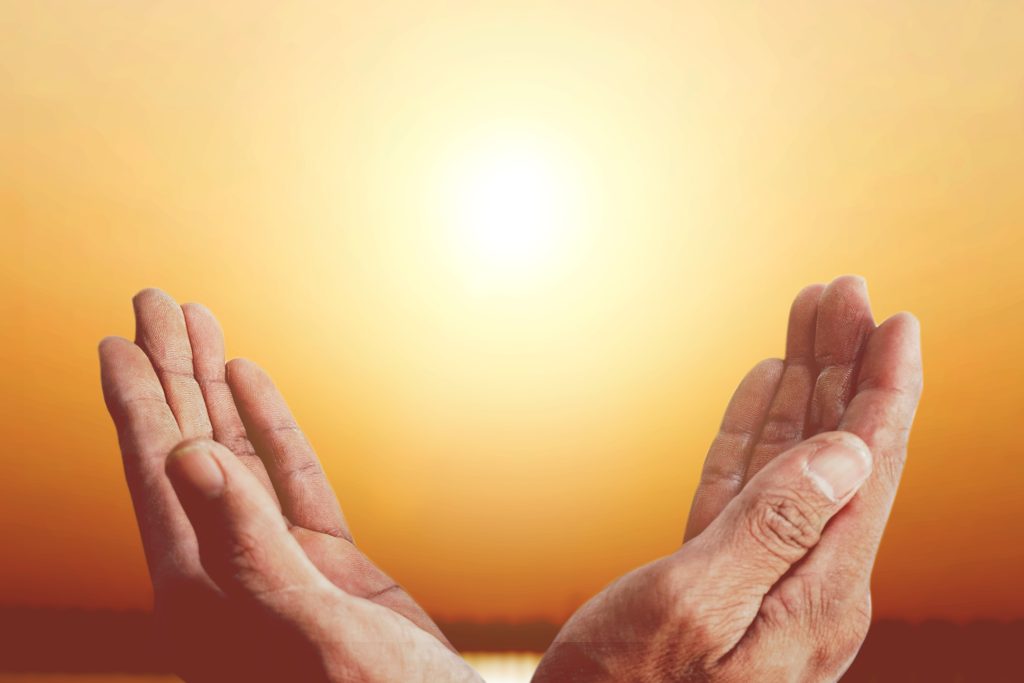 God of Hope
God of hope,
we cling to you,
for your renew the face of the earth.
Through the gift of your Son,
our Lord Jesus,
we follow you on the path of dawn.
Enlightened by your love and wisdom,
help us to lead each other
and all creatures
back to your open arms.
Amen.
Rachel McCarthy/CAFOD
Adventus
With expectant waiting
we anticipate your coming.
Come close to us, Lord,
come very close.
Come, Alpha and Omega,
who is from before the ages.
Come, Son of Joseph and Son of Mary,
who went down to Nazareth to be obedient to them.
Come, Morning Star,
who named the stars.
Come, carpenter from Nazareth,
who knows the smell of planed wood.
Come, Beloved Son of God,
who knows the heart of God.
Come, Son of Man,
who knows the hearts of God's people.
Come, Lord of Life and Prince of Peace.
Come, Dayspring and Rising Sun.
Come, Wonderful Counsellor.
Come Emmanuel, God with us;
God very close to us.
Amen.
Ged Johnson/CAFOD
Litany of Advent litany: Lord, we look to you of Nazareth
Compassionate God,
As we look to you for judgement, hold out your hand of compassion
that we may be chastened by your show of mercy and reach out to others in reconciliation.
Lord, we look to you
in whom we hope
As we contemplate our end, make us mindful of your promise of a new beginning
that we may share your promise of life and bring hope to those who sit in darkness.
Lord, we look to you
in whom we hope
As we remember Elizabeth in her barrenness, fill us with longing for the birth of a new creation
that we too may be surprised with joy and labour with those who seek to make all things new.
Lord, we look to you
in whom we hope
As John leapt in his mother's womb, help us so to recognise Christ in friend and stranger
that we may respond in love and learn to serve our neighbour with generosity not judgement.
Lord, we look to you
in whom we hope
As Mary and Elizabeth sought each other, grant us the wisdom to recognise our needs
that we too may seek each other in solidarity and offer strength to the powerless.
Lord, we look to you
in whom we hope
As Mary proclaimed the salvation of the Lord, give us courage to stand alongside the downtrodden
that we may sing of their hopes and join hands to realise their dreams.
Lord, we look to you
in whom we hope
and whom we long to see.
Annabel Shilson-Thomas/CAFOD
Litany of Mary of Nazareth
Glory to you, God of our Creator … Breath into us
new life, new meaning.
Glory to you, God our Savior … Lead us
in the way of peace and justice.
Glory to you, God, healing Spirit … Transform us
to empower others.
Mary, wellspring of peace ………. Be our guide,
Model of strength
Model of gentleness
Model of trust
Model of courage
Model of patience
Model of risk
Model of openness
Model of perseverance
Mother of the liberator ………. Pray for us.
Mother of the homeless
Mother of the dying
Mother of the nonviolent
Widowed mother
Unwed mother
Mother of political prisoner
Mother of the condemned
Mother of an executed criminal
Oppressed woman ………. Lead us to life.
Liberator of the oppressed
Marginalized woman
Comforter of the afflicted
Cause of our joy
Sign of contradiction
Breaker of bondage
Political refugee
Seeker of sanctuary
First disciple
Sharer in Christ's ministry
Participant in Christ's passion
Seeker of God's will
Witness to Christ's resurrection
Woman of mercy ………. Empower us.
Woman of faith
Woman of contemplation
Woman of vision
Woman of wisdom and understanding
Woman of grace and truth
Woman, pregnant with hope
Woman, centered in God
Mary, Queen of Peace, we entrust our lives to you.
Shelter us from war, hatred and oppression.
Teach us to live in peace, to educate ourselves for peace.
Inspire us to act justly, to revere all God has made.
Root peace firmly in our hearts and in our world.
Amen.
From: The Fire of Peace: A Prayer Book
Compiled and edited by Mary Lou Kownacki, OSB
Pax Christi USA
Reading: God's Call to Mary by Joan Chittister
To entitle the call of God to Mary the 'annunciation' is, at best, misleading. Somehow or another,'annunciation' just doesn't say it. 'Cataclysm', perhaps. 'Prophecy,' maybe. But 'Annunciation. Never.
This, after all was no routine summons. This was an earth shattering, life-changing, revolutionary call.
This was what happens when life is completely turned around, when the house burns down or the job disappears, or the stock market crashes. This was the kind of moment that called for that same kind of
strength and faith and character. And Mary, the woman, though 'deeply disturbed' had more than enough of it all. She felt the truth of who she was within her. More than that, she felt the truth of who God is. Mary knew that God's favour was indeed with her and that was enough to lead her on.
It doesn't hurt to remember, at times in which extraordinary witness, extraordinary faith, extraordinary commitment are required of us, that God's favour is there with us too, to sustain the stress of bringing
justice and love to birth and turning the world around – when neither the neighbourhood nor the nation want that to happen.