Our programme has been shaped by what older people have told us they want or need, along with research into current issues and gaps.
Lay Chaplaincy for Older People Demonstration Project
The idea for this project came from the results from our survey of respondents from 53 parishes in our Diocese conducted in April 2018 which indicated the felt need for a more structured approach to caring and support for older people.
We were successful in being granted some funding by The Ladies of the Grail to kick start and test a model of a Lay Chaplain for Older People in a few parishes in the Diocese of Leeds. There have been delays in getting the project started but we are now (in 2021) starting discussions with a couple of parishes to see if they would like to trial this model.
Space for Spiritual Reflection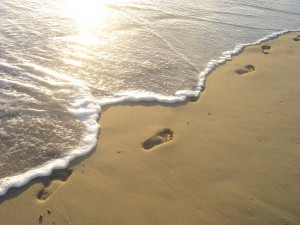 During the 2020-2021 lockdowns, we produced resources with practical information and spiritual encouragement like this 12 page booklet, and held several online services of reflection – see our Newsletter Review August 2021 for details.
In previous years, we ran several quiet days of recollection for older people. We did this at different locations throughout the Leeds diocese.
Older people told us they wanted an opportunity to reflect on their lives and to consider the particular challenges of later life in a sympathetic environment.
Facing the Losses of Later Life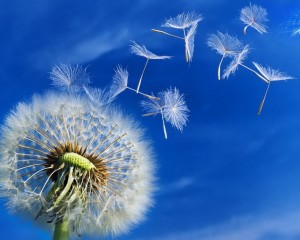 At an early day of recollection, several people said that they would welcome an opportunity to consider their own death and the death of people close to them.
We developed a workshop – 'Living Well, Dying Well' – which was run several times and provided a safe space for people to explore these sensitive issues.
In 2020 we also partnered with Leeds Church Institute and Faith in Elderly People Leeds to run a series of 4 online events entitled 'A Matter of Life and Death', to enable conversations around death and dying.
Becoming a Dementia Friendly Diocese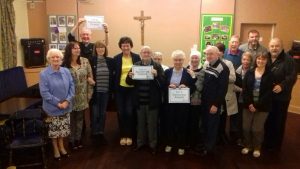 Among the old, dementia is a common problem, with 1 in 14 people over 65 years rising to 1 in 6 over 80, likely to have some form of dementia. The spiritual needs of people with dementia are often overlooked with an underlying assumption that people with dementia cannot be included in the life of the parish community.
Research suggests strongly that people with dementia continue to connect with their spiritual tradition, to have a spiritual life, and that worship and prayer have beneficial effects on how they feel.
From 2016 to 2019 we held many training sessions across the Diocese on responding to people with dementia, and were instrumental in helping the Diocese to become a Dementia Friendly Diocese.
Dementia Friend sessions can now be accessed online by anyone on the Dementia Friends website HERE.