One of our Aims here at Growing Old Gracefully is to:
To inspire and actively support parishes to introduce models and approaches which enhance parish-based support and involvement of older people.
After consultation and research, we developed this idea of a model for a Lay Chaplain /Pastoral Worker for Older People at parish level. We were successful in being granted some funding by The Ladies of the Grail to kick start and test this model of a Lay Chaplain for Older People in a few parishes in the Diocese of Leeds.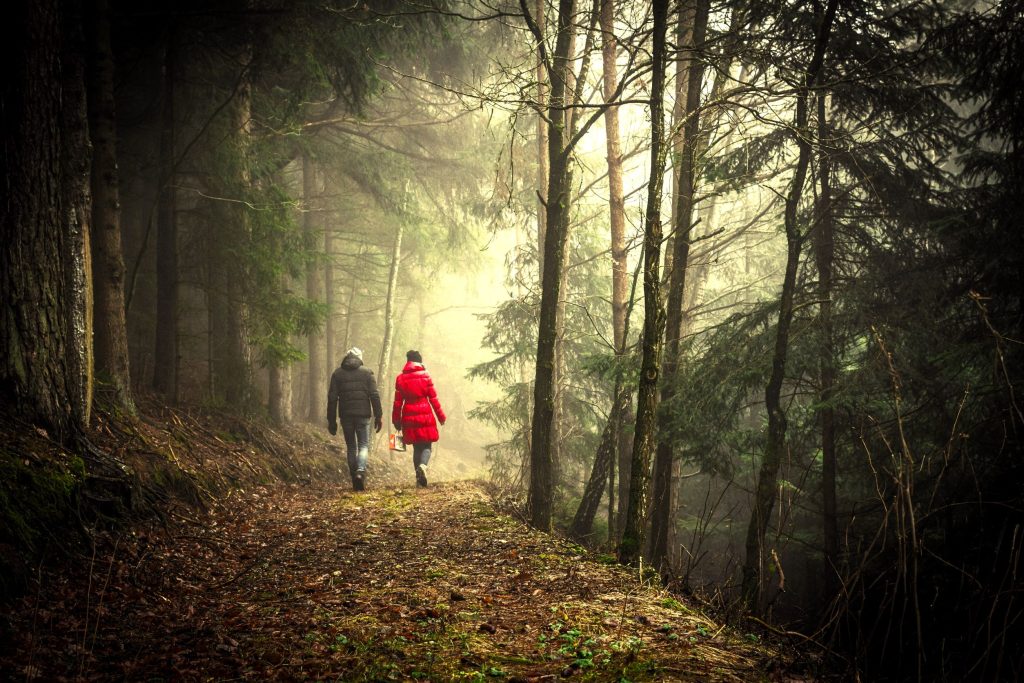 Why do we wish to trial this idea?
Results from our survey of respondents from 53 parishes in our Diocese conducted in April 2018 indicated the felt need for a more structured approach to caring and support for older people.
The response to the survey suggested that, although parish life generally offers a sense of belonging, real ownership, caring and spiritual food, in practice the provision for older people can end up being patchy in some places, with some older people inevitably 'slipping through the net' at times. Older people can be most at risk of becoming isolated from their parish at crisis points such as bereavement, or when chronic health conditions diminish their ability to participate in parish life.
" Older people can be most at risk of becoming isolated from their parish at crisis points.. "
John Wattis, Professor of Psychiatry for older adults at the University of Huddersfield, writes "The specific challenges of old age mean that people need support in defining what gives their life meaning in a new way, developing new connections, re-evaluating their role in society and sometimes finding the strength to cope with unavoidable suffering."
Professor Wattis goes on to comment that these losses and threats may challenge a person's spiritual well-being and people need help "finding the resources to cope with these challenges".
Life expectancy has increased significantly in recent decades and the number of people in later life has grown rapidly. There are currently almost 12 million people aged 65 and over in the UK, with 3.2 million aged 80 and over. It's estimated that by 2036, one in four of the population will be over 65. (Quoted from 'Centre for Ageing Better').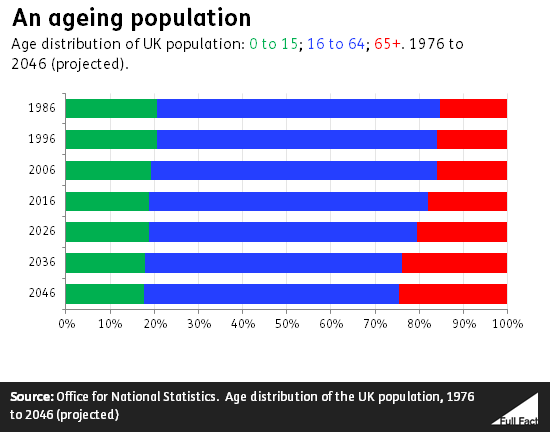 This shifting age demographic is even more evident in the church of today, and as such requires different approaches to reflect both the changing needs and opportunities this brings for us all. In addition, the merging of parishes has resulted in Parish Priests stretching their ministry across wider geographical areas and to more people.
As we all know, the lockdown situation due to the pandemic also brought to the fore the needs of those who have been more vulnerable in this situation and prompted many to find ways of connecting and supporting them. These experiences will hopefully also help us to shape future practice in our parishes.
Many parish members and SVP members continually step up to give their time and effort to help and connect with older people in the parish.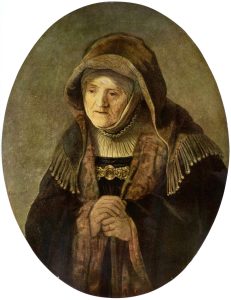 As shown by other schemes such as the Anna Chaplaincy, this can be enhanced very effectively by having a Lay Chaplain for Older People whose focus is the spiritual and emotional life of older people, whilst also working alongside others to ensure practical needs are met.
The Anna Chaplaincy was named after the devout prophetess and widow, Anna, who appears with Simeon in Luke's gospel. It is a Lay Chaplaincy Scheme for Older People developed on a shared ownership model between churches in an area.
After some research Growing Old Grace-fully felt this model may not work for parishes in our Diocese at this time, and thus decided to explore a Catholic parish-based model and test it out as a Demonstration Project in a few parishes, with a view to evaluating its development and effectiveness and then sharing the findings with other parishes, deaneries and dioceses afterwards.
What will a Lay Chaplain/Pastoral Worker for Older People do?
In partnership with the Parish Priest and Eucharistic Ministers, and working closely with relevant parish groups such as the SVP, the Lay Chaplain's role is to be an important point of contact for older people in the parish (as well as their families and carers) particularly in terms of their spiritual and emotional life, but with a whole-life approach.
They will connect with older people in all different environments whether living in their own homes, or in Care Homes and Sheltered Accommodation, aiming to come alongside them as they face the many changes of later life such as health issues, loss of loved ones, increasing dependency and risks of becoming isolated.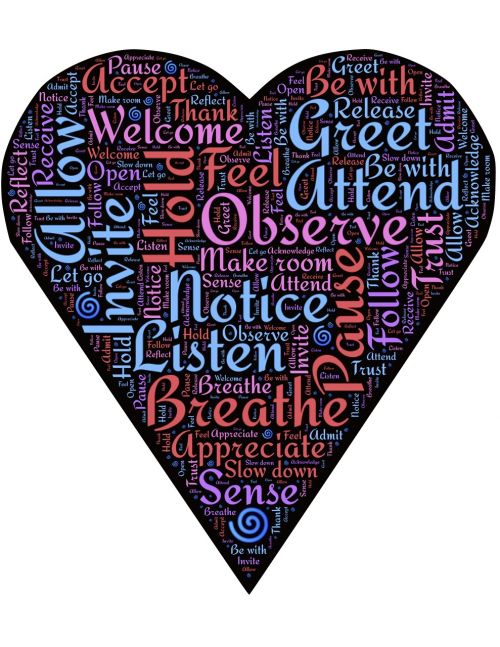 The Lay Chaplain will use a person-centred listening approach with warmth, compassion, humour and mutual respect, enabling older people to:
be strengthened on their journey
be more connected and included in parish life
have their contributions valued
access support for practical needs.
In all of this they will need to work collaboratively with SVP members, other volunteers, and liaise with the priest where sacramental care is needed.
Funding and Management
In order to kick-start the trial and development of this model, Growing Old Grace-fully has secured a grant from The Grail to run a Demonstration Project in the Diocese of Leeds over 3 years.
After a process of exploration and discussion with any interested parishes, GOG will be able to provide some seed funding to start the role in 1 or 2 parishes in 2022/2023, initially for 1 year, with possibilities for a further shorter period of tapered funding to aid transition. After this the continuation funding would need to be found by the parish.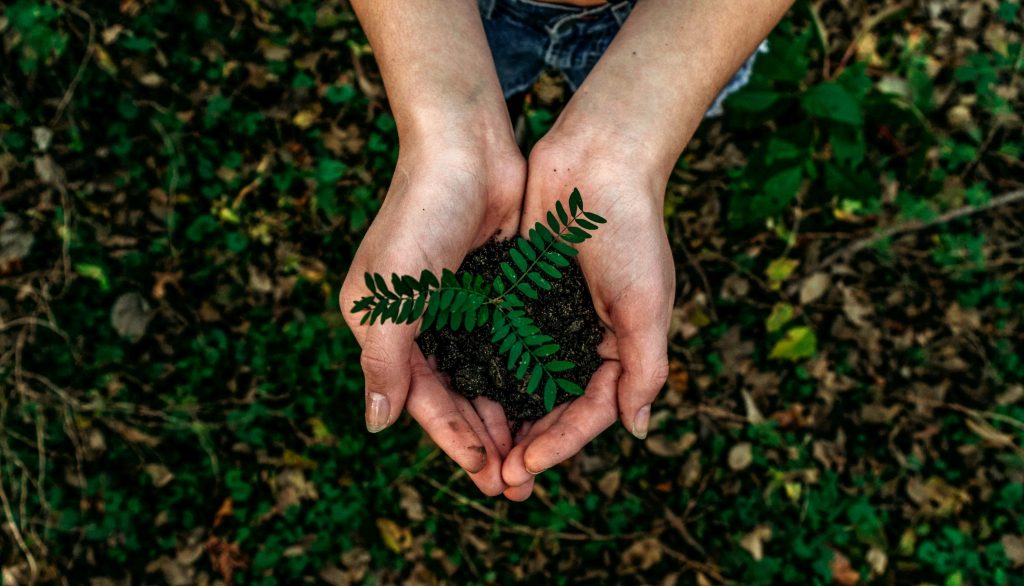 It is important that any interested parishes build in plans for continuation funding right from the outset if embarking on this journey.
If two parishes were to go forward with this in the first year, the seed funding available would be up to £4000 per parish. Depending on the pay scale and arrangements, this could fund the costs of a Lay Chaplain working around 6 hours a week with some left for other associated costs. The parish could add extra funds to increase the hours worked.
It could well be that the person fulfilling the role is happy to work additional hours voluntarily, but the scope of these additional hours should be agreed from the outset and monitored so that the person is able to manage the workload and demands on their time effectively.
The Lay Chaplain/Pastoral Worker would be employed by the parish and a suitable management/support mechanism will need to be put in place. This could be a small 'Steering Group' of people who are keen to see this work develop, or an existing mechanism/person in the parish. Each parish is different, so it needs to be the most appropriate method for your own parish and context.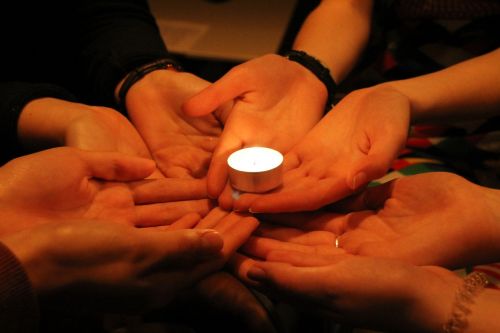 Growing Old Gracefully is happy to work alongside the parish to aid the setting up of the project and recruitment processes if they feel this would be helpful.
The Role of Growing Old Gracefully
As the trustees of Growing Old Grace-fully (together with our Development Worker Rhoda Wu), we are really looking forward to this project getting off the ground in a couple of parishes, with the aim of seeing how it can be shaped and grown to meet the needs of these parishes, and to gather the learning (what works and what needs adjusting) and then disseminate these findings to others interested in this work.
As such, we are keen that the project is developed as much as possible at the parish level in order to fit their particular context and needs, but we can help with documentation, templates, recruitment processes, policies, facilitating discussions, signposting to training and resources and general support.
There will be a document for the parish to sign which will contain details of expectations associated with receiving the funding from Growing Old Gracefully and reporting back to us on the project, which is especially important as this is a Demonstration Project designed to inform future developments. We will work with the parish and the person appointed to the role on agreeing suitable monitoring, evaluation and reporting methods to be used.
In summary
Growing Old Grace-fully is a group of people who have a heart for seeing Catholic parishes thrive and older people thrive within them; together with the help of The Ladies of the Grail who have also caught the vision for this project, our hope is to work effectively and collaboratively with parishes to trial this idea and thus enhance the life of older people and parishes both here in Leeds and further afield.
Please do contact Rhoda on growing.old.gracefully@dioceseofleeds.org.uk if you are interested in this project.
You can download a print-friendly version of the information on this page below: