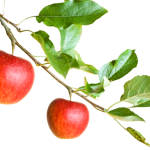 "They shall bear fruit in old age.  They shall be fresh and flourishing." 
PSALM 92:12-15
Growing Old Grace-fully works across the Roman Catholic Diocese of Leeds to improve the well-being of older people. 
We are working to raise awareness, inspire, encourage and support activities that address the spiritual and practical needs of older people in our parishes by:
Sharing best practice
Helping support local solutions to local needs
Offering information, support and advice
Encouraging dementia-friendly parishes
Help make our later years a place from which to harvest the fruits of a lifetime.
We work in a consultative way:
We ask older people about their needs and priorities

At every event we organise we seek feedback

We ensure that older people's voices are heard in decisions about our work programme.
A summary of our Strategic Plan, including our planned outcomes, are available here Strategic Plan summary 2016  and 2016'01'24 Strategic Planning Summary and conclusions .
Our Annual Review 2016-2017 is available here GOG Annual Review 2016 to 2017.
Governance
GOG has operated independently of other organisations since September 2013, and was registered in May 2015  as a Charitable Incorporated Organisation (CIO). We have a small management committee of (mainly) older people with professional experience of business, counselling, public policy and services for older people. Several members remain actively involved in voluntary and professional work with older people in Church and other organisations.  Meet The Management Committee
Our funding has come from The Society of the Sacred Heart (2015-2018), Catholic Care Leeds (2010-2013), Porticus Trust (2009-10), anonymous individual donors, religious orders and donations from people attending our events.  Here is our Annual Report & Accounts 2016 2017.
Data Privacy Policy
We will never share any personal information provided to us with any other organisation, and data will not be disclosed unless we are obliged or required to by law to do so.   Our full Data Protection Policy can be read here  GOG's Data policy .
Safeguarding Policy
We will not tolerate the abuse of adults at risk in any of its forms.  Our policy and procedure has been developed to be consistent with the Safeguarding Adults Multi-Agency Policy and Procedures for West Yorkshire, North Yorkshire and York which can be referred to for additional guidance: http://www.leedssafeguardingadults.org.uk
Reports
GOG hosted a conference entitled "Loving our Older Neighbour – Christian Community Responses to 21st Century Demographics".
Download the PDF of the conference write-up: