Our Vision and Aims
OUR VISION IS THAT:
Older people across the Catholic Diocese of Leeds
experience spiritual, emotional and physical wellbeing
in positive and inclusive parish communities.
OUR MISSION IS:
To enhance the spiritual, emotional and physical wellbeing
of older people across the Catholic Diocese of Leeds
through raising awareness, inspiring and supporting
responsive action in parishes.
OUR CURRENT OBJECTIVES / AIMS ARE:
To inspire and actively support parishes to introduce models and approaches which enhance parish-based support and involvement of older people.
To enable, equip and support individuals and groups in parish communities as they seek to involve and support older people in their own parishes.
To champion a positive view of ageing and and the vocation of later life, encouraging and highlighting the invaluable contributions of older people.
To enable sharing of good practice, and provide relevant and helpful information in accessible ways.
To use a consultative approach so that an increased understanding of needs, hopes and ideas of older people informs all that we do.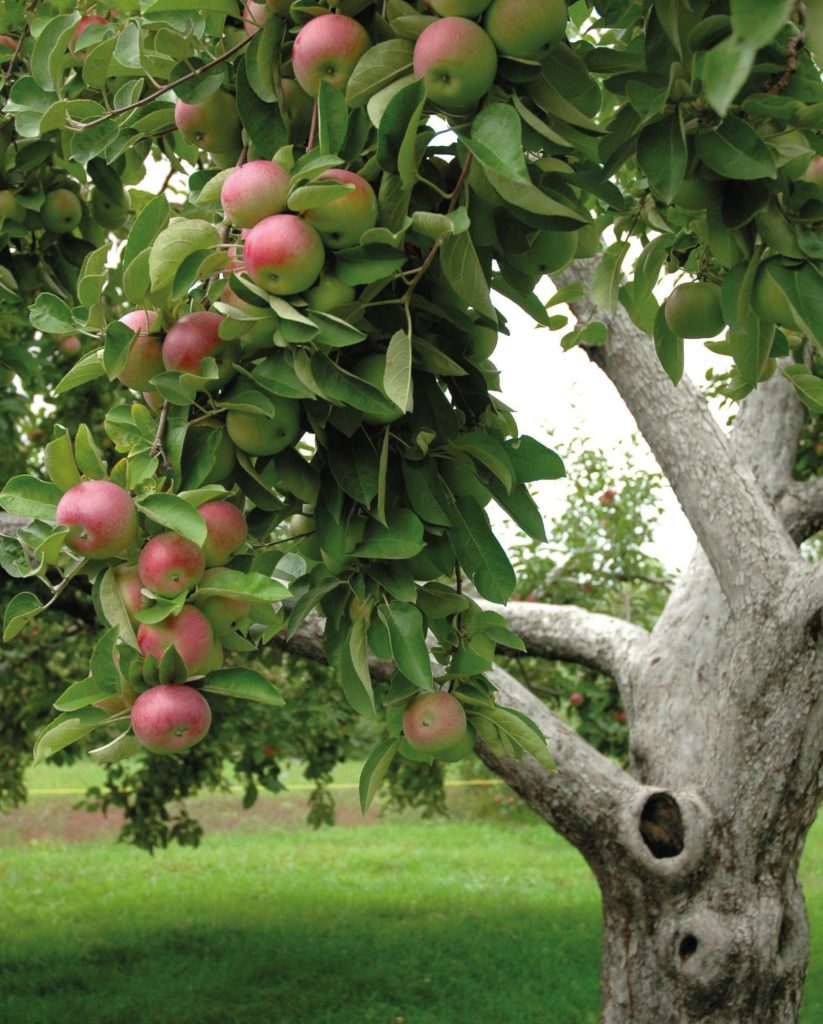 'They shall bear fruit in old age, they shall be fresh and flourishing
.'
Psalm 92: 12-15
Newsletter Review of 2020 – 2021:
Here is a very readable summary of what we have been up to in 2020 and 2021: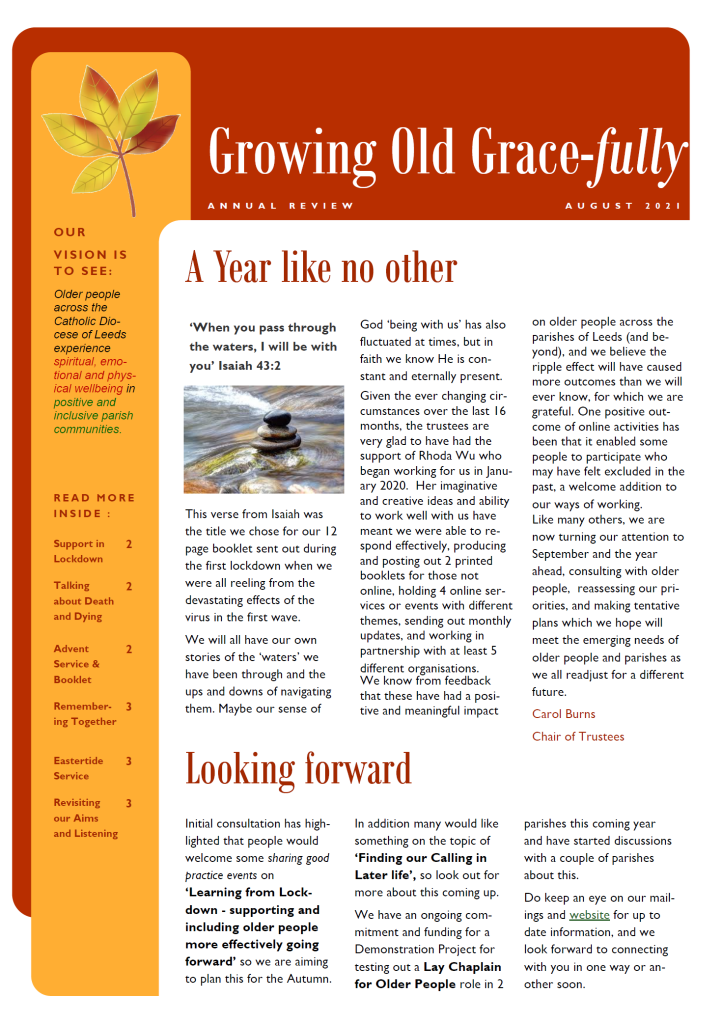 Previous Strategy documents
Some of our Previous Strategic Plans and Reveiws are available here:
Strategic Plan summary 2016 and 2016'01'24 Strategic Planning Summary and conclusions .
Annual Review 2016-2017 is available here GOG Annual Review 2016 to 2017.
Governance
Meet our trustees HERE.
GOG has operated independently of other organisations since September 2013, and was registered in May 2015  as a Charitable Incorporated Organisation (CIO). We have a small management committee of (mainly) older people with professional experience of business, counselling, public policy and services for older people. Several members remain actively involved in voluntary and professional work with older people in Church and other organisations. 
Our funding has come from various sources including The Society of the Sacred Heart (2015-2018), Catholic Care Leeds (2010-2013 and 2020 – 2023), Porticus Trust (2009-10), The Charity of St Paul the Apostle, The Ladies of the Grail, other religious orders, anonymous individual donors, and donations from people attending our events.  
Data Privacy Policy
We will never share any personal information provided to us with any other organisation, and data will not be disclosed unless we are obliged or required to by law to do so.   Our full Data Protection Policy can be read here  GOG's Data policy .
Safeguarding Policy
We will not tolerate the abuse of adults at risk in any of its forms.  Our policy and procedure has been developed to be consistent with the Safeguarding Adults Multi-Agency Policy and Procedures for West Yorkshire, North Yorkshire and York which can be referred to for additional guidance: http://www.leedssafeguardingadults.org.uk
Reports
GOG hosted a conference entitled "Loving our Older Neighbour – Christian Community Responses to 21st Century Demographics".
Download the PDF of the conference write-up: