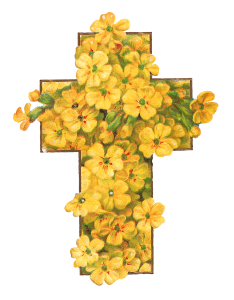 Do not be anxious about anything, but in everything by prayer and supplication with thanksgiving let your requests be made known to God.  Philippians 4:6
What next for Growing Old Grace-fully
We are so grateful for the generous support of the (international) Society of the Sacred Heart, as well as all our other supporters and funders, since Growing Old Grace-fully was formed 10 years ago.
Our current funding is about to run out and the management committee are working hard to secure new funding so our core work can continue, as well as developing an expanded programme.  It is our hope and our prayer that we can continue to support and encourage 'later life friendly parishes' for another 10 years by raising awareness of the contribution of older people and helping respond to their spiritual and practical needs.
Our work is unique amongst the Catholic dioceses in England & Wales, helping the Church to respond more effectively to the very real challenges of the 'demographic time-bomb'.
Our future plans
As well as continuing our core work of developing resources and sharing good practice, we want to develop innovative ways of responding to the spiritual and practical needs of older people.
A key ambition for the future includes exploring the possibility of piloting a Parish Lay Chaplaincy for Older People, a model of pastoral, spiritual and emotional support for older people in a parish, working alongside the Parish Priest and other parish groups such as the SVP.  Our survey of respondents from 53 parishes in our Diocese, conducted in April last year, indicated the need for a more structured approach to caring and support for older people.  The responses suggest that, although parish life generally offers a sense of belonging, real ownership, caring and spiritual food, in practice provision can be patchy… a parish lottery.  Some older people can 'slip through the net' and are most at risk of becoming isolated from their parish at those crisis points that bereavement and chronic health conditions present.  The chaplain will be there to provide a listening presence, companionship and one-to-one pastoral support for older people in a parish.
We also want to develop and offer a series of short sessions for parishes focused on Living and Dying Well; coping with the losses of life and preparing for death.  In a society where talking about death and dying is taboo, there is a real need to provide space to explore some of the deeper questions and considerations for a parish to support people through bereavement, as well as giving people the opportunity to think about their own end of life wishes.
In addition, we hope to give older people the chance to share their wisdom and experience in telling their stories of the role of faith in later life.  We would want to produce a number of video interviews of older people to be shared at events and conferences, to hear their personal testimonies and explore how we might not all 'grow old gracefully' in the accepted sense, but that it can be possible to find grace in the challenges.
Free practical resources for parishes
The following are available to download from our website by clicking on the links:
Welcoming Older People: ideas for and from parishes, an 88-page Parish Pack offering spiritual and practical ideas to support church communities in valuing older people and benefitting from their gifts.  This Guide is also available as a printed folder by emailing growing.old.gracefully@dioceseofleeds.org.uk
The Dementia Friendly Diocese Working Group have produced some short resources.  These are also available at Caritas Leeds .
We ask you to hold our work and future direction in your prayers.  
Warmest thanks for your interest in and support of our work across the Diocese.
Pippa Bonner, Trustee                Carol Burns, Chair                Anne Forbes, Trustee
 Paul Grafton, Trustee               Maria Longfellow, Trustee      Cath Mahoney, Trustee      
 Mgr Peter Rosser, Treasurer          Ann West, Trustee