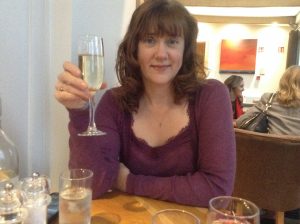 I am leaving the role of Growing Old Grace-fully's (GOG) Project Co-ordinator and April is officially my last month.
I am sad to be leaving but I am also immensely grateful for my time with GOG as I have learnt so much from our management committee, all of whom are volunteers who give up their time freely, as well as so many of the older and younger people I have met in the course of my last 4 years in the role.  Our current funding is about to run out and the management committee are working hard to secure new funding so our core work can continue, as well as developing an expanded programme.  
Thank you to everyone who has helped me personally, too many to list, and also to everyone who has supported all the different initiatives.  I ask for your prayers for the future for Growing Old Grace-fully.  GOG's work will be in my prayers and I do hope I can continue to be of use in the future as a volunteer.
Rachel Walker, Project Co-ordinator, April 2015- April 2019