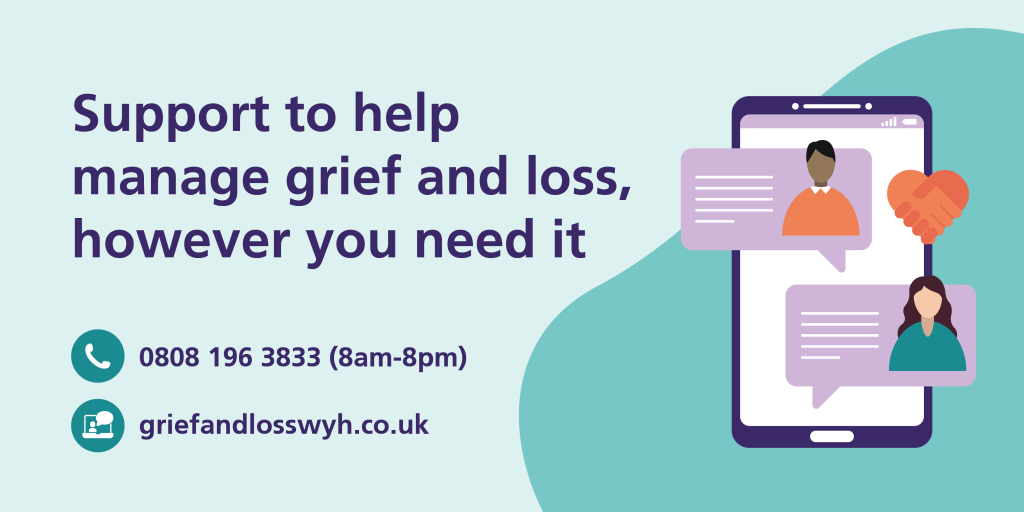 A new support and advice service is being launched to help people across West Yorkshire and Harrogate through grief and loss.
'Practical and emotional support and advice is available from 8am to 8pm, 7 days a week via our freephone number 0808 1963833, or online chat facility. Our team can offer support and help connect you with organisations local to you, who can offer additional help where needed'.
The free service, commissioned by West Yorkshire and Harrogate Health and Care Partnership, will be delivered by West Yorkshire and Harrogate Independent Hospices Consortium, Bradford Counselling Collaborative and Leeds Mind.
Do contact the service if you:
are suffering any form of grief and loss
are worried about losing someone, whether this relates to a family member, friend or member of their community
have been unable to see a loved one in their illness or final days
are feeling impacted by the volume of deaths across the country or other aspects of the virus
suffering loss not directly linked to the virus
Ring for free on 0808 1963833