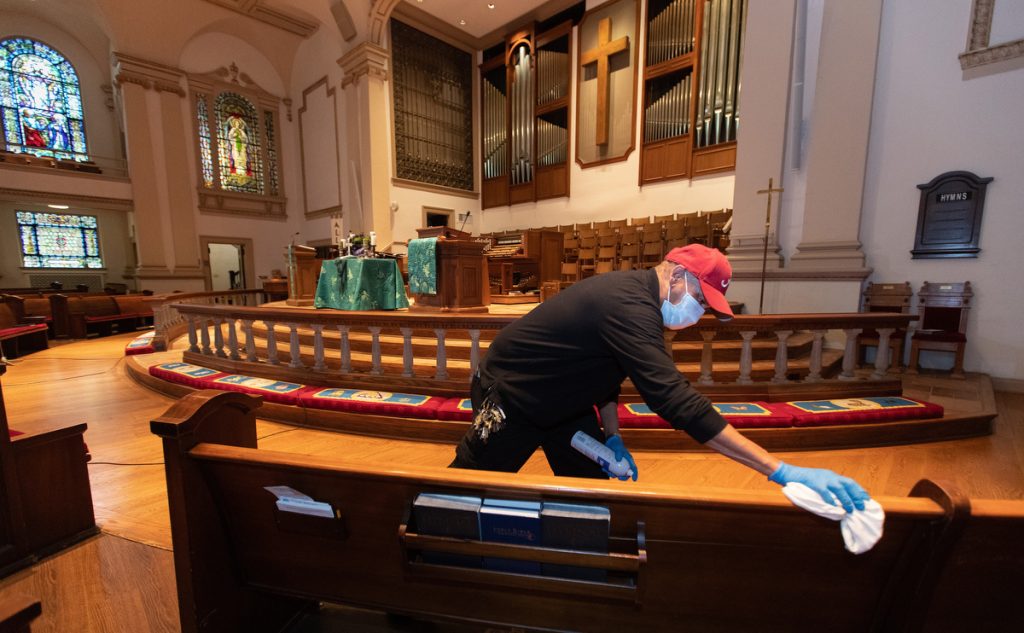 On 23rd June the Prime Minister stated that places of worship are now able to resume collective acts of worship from 4 July. However, this means putting in place many measures to keep people safe and not all churches will be able to hold Mass at the moment.
Click HERE for a letter from the Archbishops in England which states 'We welcome this news with great joy', but cautions 'we tread carefully along the path that lies ahead'.
It goes on to explain:
'It is important to reaffirm that, at present, the obligation to attend Sunday Mass remains suspended'.
'Please be aware that there will be a limit on the number of people who can attend Mass in our churches. This will determined locally in accordance with social distancing requirements. We therefore need to reflect carefully on how and when we might be able to attend Mass. We cannot return immediately to our customary practices. This next step is not, in any sense, a moment when we are going 'back to normal'. We ask every Catholic to think carefully about how and when they will return to Mass'.

For up to date guidance from the Diocese, please click HERE.
Bishop Marcus Stock states:
'Although there is a deep desire to resume the sacramental life of the Church, many parishes will need some time to assimilate the guidance and to put the necessary framework of procedures in place before they can open.'
'More detailed information about when and how our churches may re-open for public worship – and, crucially, how to book, as numbers are still strictly limited – will be available from individual parishes and/or published on parish websites' – please see your own parish for details.