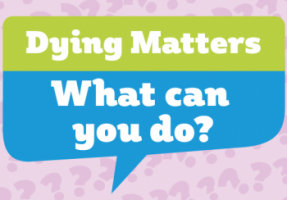 This week (14th-20th May 2018) is Dying Matters Week.  Dying Matters is a coalition of individual and organisational members across England and Wales, which aims to help people talk more openly about dying, death and bereavement, and to make plans for the end of life.  This week offers the opportunity to place the importance of talking about dying, death and bereavement firmly on the national agenda.  Here's what's listed as happening in and around our Diocese.
If we think about death as a journey, not just a specific moment, it might help us understand what it means to die well.  But as with any hourney, we have to prepare for it.  We don't have to be very old or ill or morbid to start.  It does not bring death any nearer but a lot of people say that thinking about what they want for themselves, and for their loved ones, can be valuable and rewarding.  Our parishes have an important role in helping us 'pack for the journey'.
Growing Old Grace-fully are thinking about offering a short session to parish groups on planning your Catholic funeral.  This session will also offer the opportunity for people to start to explore some of the deeper questions and considerations for a parish in supporting people through bereavement, as well as thinking about their own end of life wishes.  Is this something you think your parish might be interested in?  If so, please get in touch with Rachel at growing.old.gracefully@dioceseofleeds.org.uk or call 07702 255142 for a chat.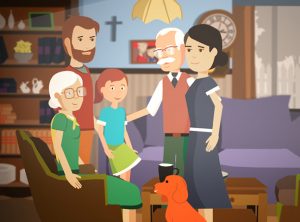 We also recommend visiting the Art of Dying Well website , devised and commissioned by the Catholic Church of England and Wales, which aims to help people think about dying and to learn from the experience of others.