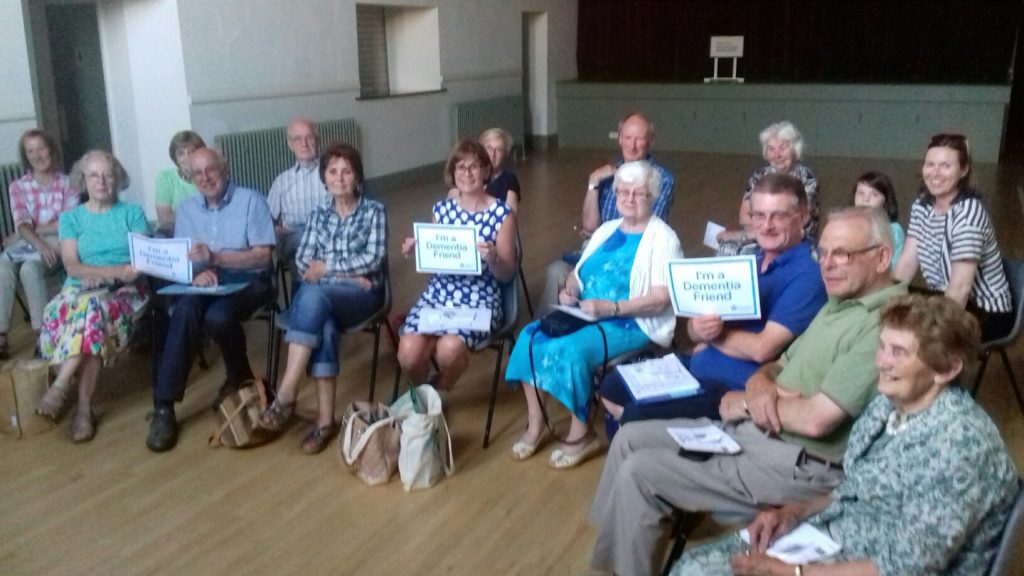 St Joseph's, Wetherby are now the 4th Parish in our Diocese to start the process of becoming a recognised 'dementia-friendly Parish'.
Thank you to all the people who attended 'Becoming a Dementia-Friendly Parish' session on Monday 18th July.   Growing Old Grace-fully was given such a warm welcome on a very warm evening, and 15 people each became a Dementia Friend.
A dementia-friendly Parish is one where people with dementia are understood, respected and supported and are confident they can contribute to Parish life.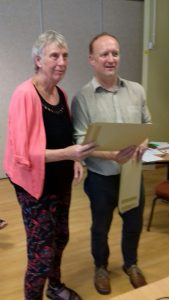 Earlier the same day, Growing Old Grace-fully received our Award from Bradford & District Dementia Action Alliance (DAA), in recognition of our work.  Here's Trustee Ann West receiving our Certificate from Chris North of Bradford DAA.
Would you like you like your Parish to think about growing in dementia-friendliness?  Please email Rachel at growing.old.gracefully@dioceseofleeds.org.uk or call 07702 255142 to book your session or find out more.