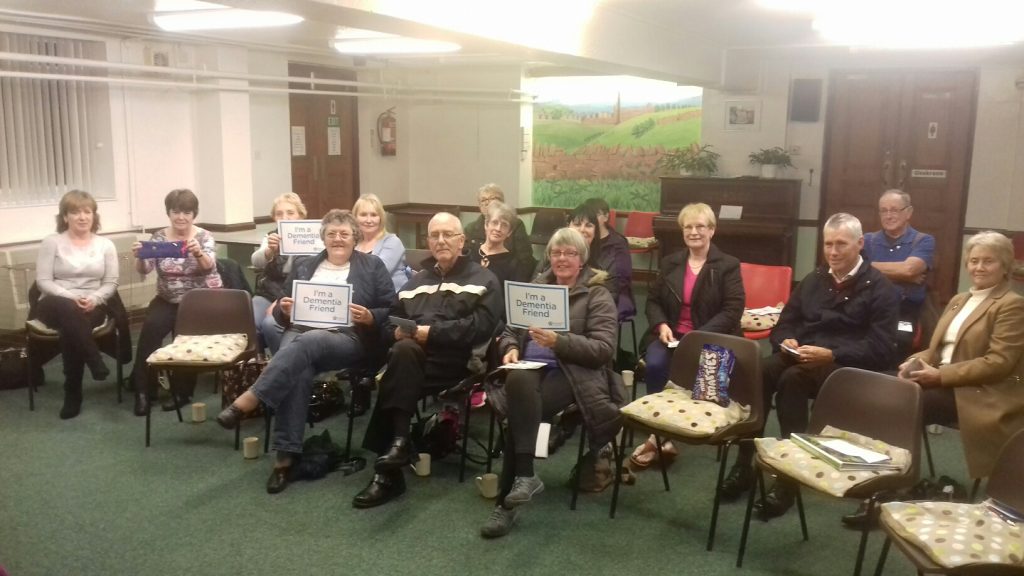 Representatives from four parishes came to the Dementia Friends session yesterday evening at St Theresa of the Child Jesus in Queensbury.  That means that at least 10 parishes in our Diocese have started the process of becoming a dementia friendly one.
Thank you to everyone from St Theresa's, St Columba's, St Malachy's and St Mary's who attended 'Becoming a Dementia Friendly Parish' session on Wednesday 25th October.   Growing Old Grace-fully was given such a warm welcome and 16 people each became a Dementia Friend.
Caroline and Pauline told me they are planning to start a monthly Memory Café in Pellon.  The plans are still at an early stage but I very much look forward to coming to Pellon for a chat and a coffee at this café when it's up and running.  We need to share the wonderful work that shows the love of God in action happening in our parishes across our Diocese and beyond.
Thank you again to all who attended, to Christine in particular for arranging the session and to everyone at St Theresa's for such a warm welcome.
Rachel Walker