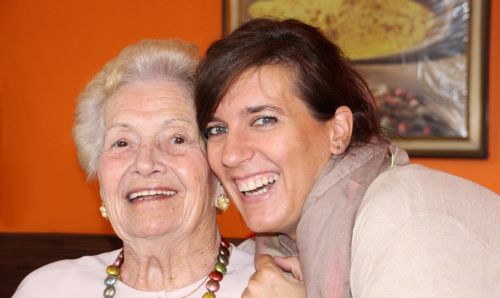 Perhaps you KNOW SOMEONE WITH DEMENTIA, but you sometimes hesitate to contact them because you are not sure how to interact with them meaningfully.
It is really important we keep talking with them – even if they forget the conversation, the feelings they had as a result will linger on in their emotions.
Perhaps you are CARING in some way FOR SOMEONE WITH DEMENTIA (even if it is at a distance at the moment), and their symptoms are changing and progressing, so you need some new ideas and reassurance.
The following 'Requests of a person with Alzheimer's Disease/Dementia' is a powerful way of helping us understand what it is like from the other person's point of view: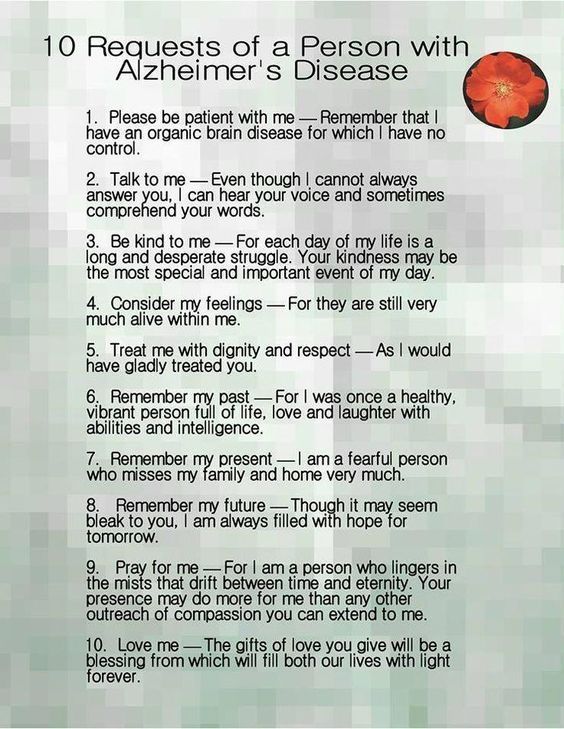 Here are some further practical tips for how to communicate with and care for people with dementia: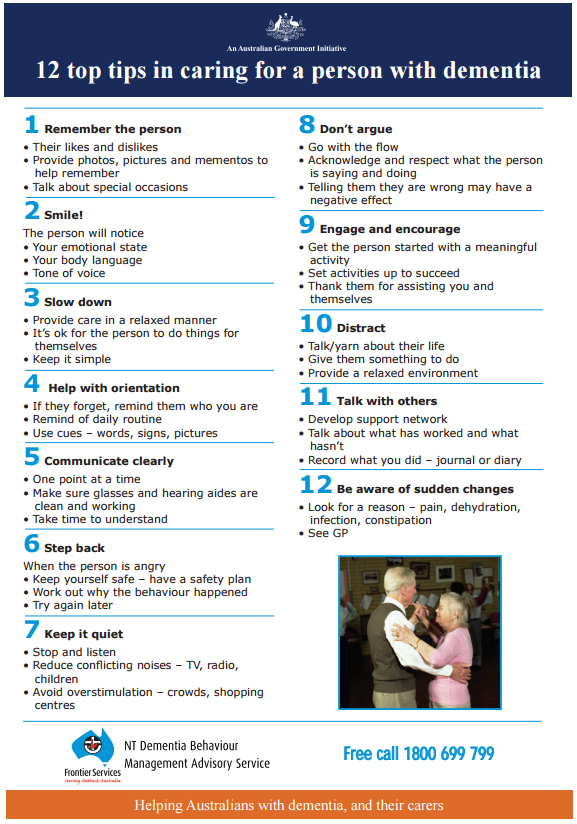 To print the infographic above click on the image or on the download button below.
Perhaps we need a reminder that we don't need to be afraid of 'saying the wrong thing' – here is a wonderful video of some children talking to people with dementia in their own straightforward way!
Kids Interview People with Dementia – from Alzheimer's Society.
See many other useful videos on their Youtube channel HERE.
Poem by someone living with Dementia
When I wander
don't tell me to come and sit down.
Wander with me.
It may be because I am hungry, thirsty, need the toilet.
Or maybe I just need to stretch my legs.

When I call for my mother
(even though I'm ninety!)
don't tell me she has died.
Reassure me, cuddle me, ask me about her.
It may be that I am looking for the security
that my mother once gave me. 

When I shout out
please don't ask me to be quiet…or walk by.
I am trying to tell you something,
but have difficulty in telling you what.
Be patient. Try to find out.
I may be in pain. 

When I become agitated or appear angry,
please don't reach for the drugs first.
I am trying to tell you something.
It may be too hot, too bright, too noisy.
Or maybe it's because I miss my loved ones.
Try to find out first. 

When I don't eat my dinner or drink my tea
it may be because I've forgotten how to.
Show me what to do, remind me.
It may be that I just need to hold my knife and fork
I may know what to do then. 

When I push you away
while you're trying to help me wash or get dressed,
maybe it's because I have forgotten what you have said.
Keep telling me what you are doing
over and over and over.
Maybe others will think
you're the one that needs the help!

With all my thoughts and maybes,
perhaps it will be you
who reaches my thoughts,
understands my fears,
and will make me feel safe.
Maybe it will be you
who I need to thank.
If only I knew how.
​
Norman McNamara - from the Anna Chaplaincy website.
---
More Resources
For more in-depth guidance and understanding, here are some more resources: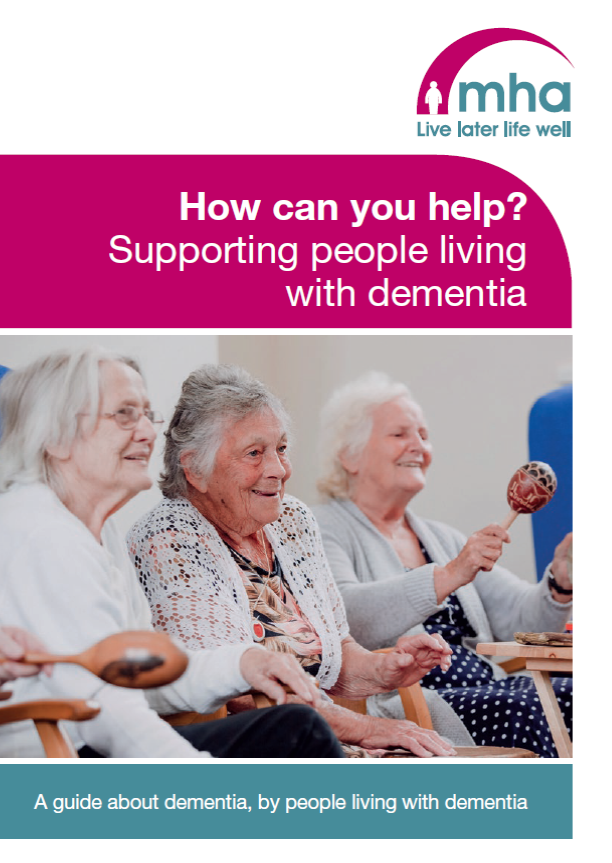 An excellent booklet from Methodist Housing Association, written from the point of view of a person with dementia; very clear, concise and helpful.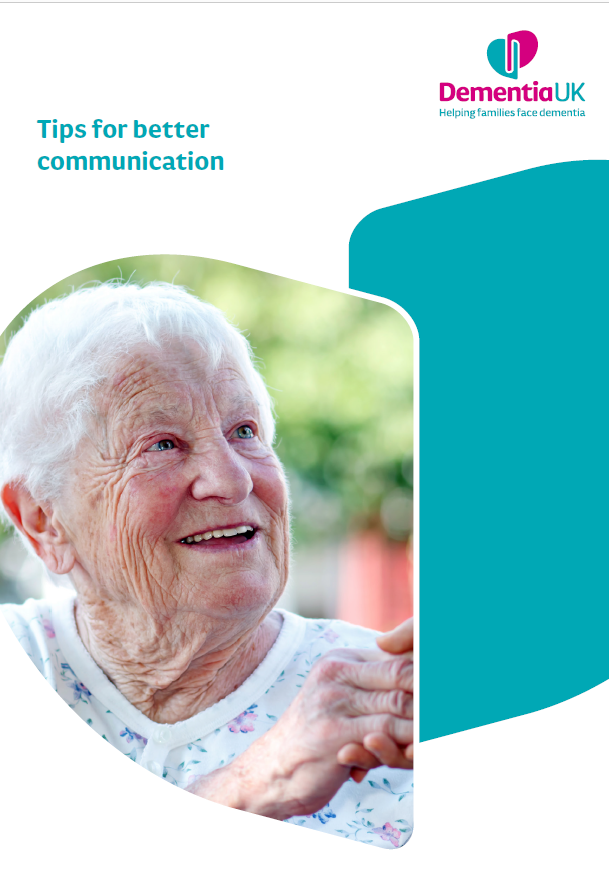 What do you do when the person says things like' I want to go home', or 'I need to go to work', or asks for their Mum or Dad?
This booklet helps you deal with these and other behaviours by understanding the reasons behind them and suggesting what to say.
Tips for Better Communication from Dementia UK.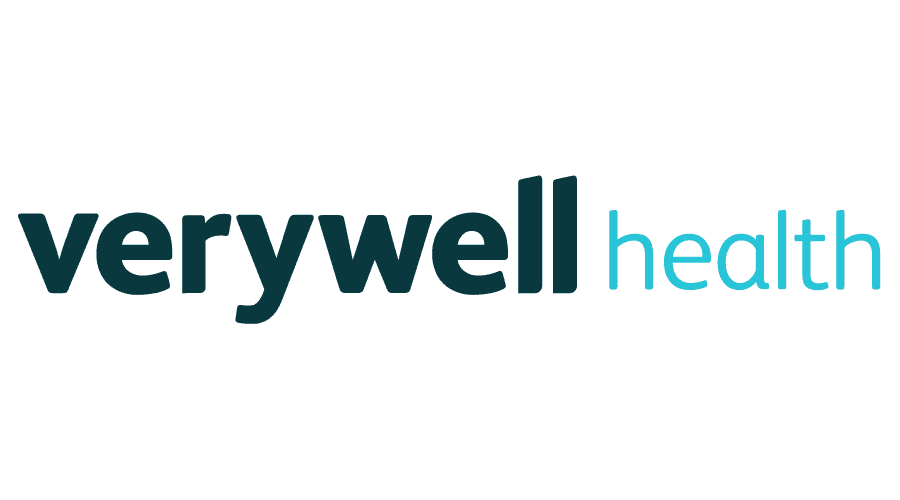 This website has many short sections with advice on a wide range of topics.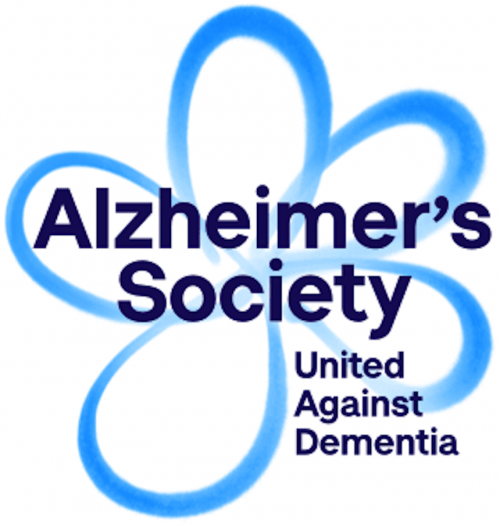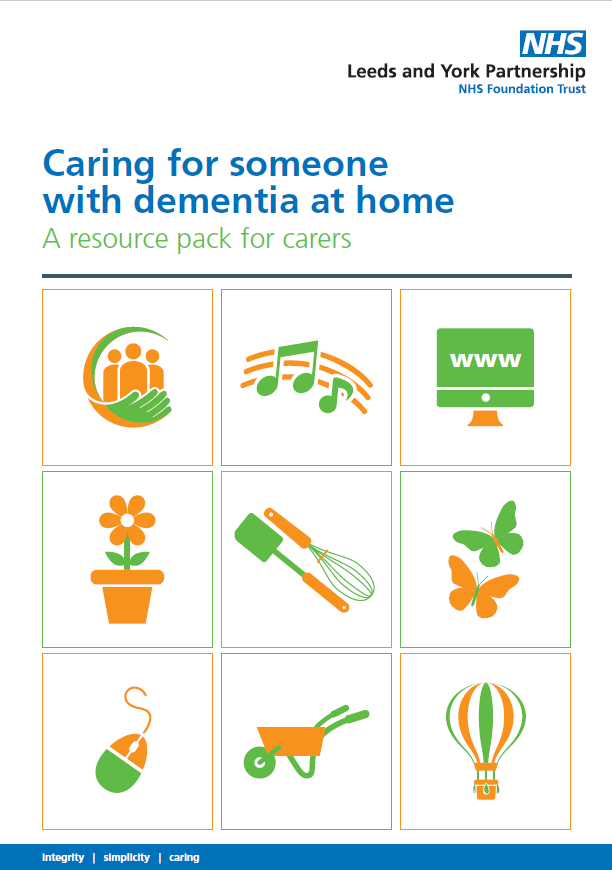 Written for those at home with loved ones with dementia during the pandemic, this guide includes strategies, ideas and good tips for looking after yourself as the carer.