Covid-19 Telephone Support Line | St Gemma's Hospice and Sue Ryder Wheatfields Hospice has launched a new telephone helpline available to anyone in Leeds with family members or friends who are critically ill, or who have died from Covid-19. To access the Covid-19 support line, call St Gemma's Hospice on 0113 218 5544 or Wheatfields Hospice on 0113 203 3369. If the phone line is engaged please leave a message with your name and phone number and they will return your call. The support line for people in Leeds is open Monday – Friday between 9.00am – 4.00pm (excluding bank holidays).
Being apart from loved ones who are ill
The choice to be at the bedside of a sick or dying loved one has been challenged by the infectious nature of the coronavirus (COVID-19).
The Art of Dying Well website has helpful guidance for this situation, as well as many other pages of excellent advice and help.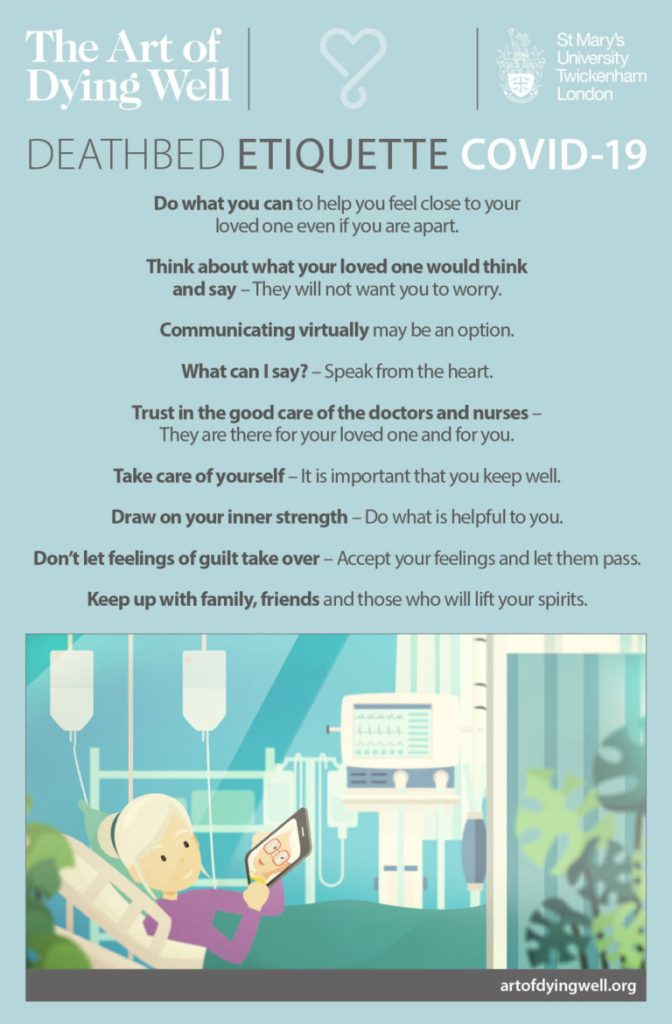 See the page on Deathbed etiquette and the Coronavirus for more details.
Catholic funerals and cremations during Covid-19
The response to the pandemic has led to restrictions around funerals. For many, this will mean they are not able to attend the funeral Mass or Liturgy of a relative or a friend, and therefore will be unable to console the bereaved and offer prayer for the soul of the deceased.
The Art of Dying Well has a page with helpful advice about Catholic funerals which is updated regularly.
Leeds City Council has updated information on arrangements for funerals, cemeteries and crematoria HERE and HERE. Other council areas are likely to have similar pages.
Quaker Social Action have a helpful page with more advice on Organising a Meaningful Funeral during Coronavirus
Dealing with bereavement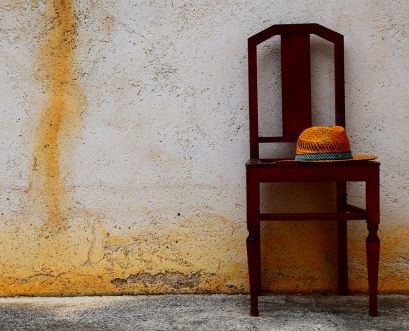 It is particularly difficult to be bereaved at this time of isolation and restrictions.

'Sudden' is an organisation that helps people dealing with a sudden death, including Covid-19. On their helpful pages on their website they say:
'As well as feeling incredibly sad, people bereaved by COVID-19 (coronavirus disease) are also experiencing the shock of a loved one dying suddenly, often after a very short period of illness.
Government restrictions to slow the spread of coronavirus (such as social distancing and self-isolation) also mean that many people cannot spend time with their loved one as they are dying, nor spend time with their loved one's body afterwards, nor hold a normal memorial gathering.
Faced with this particularly challenging type of bereavement, people may experience a range of difficult feelings and symptoms. How you react is normal for you, and understandable in the circumstances…..' click HERE to read more.