When:
May 20, 2019 @ 12:00 am – May 26, 2019 @ 11:45 pm
2019-05-20T00:00:00+01:00
2019-05-26T23:45:00+01:00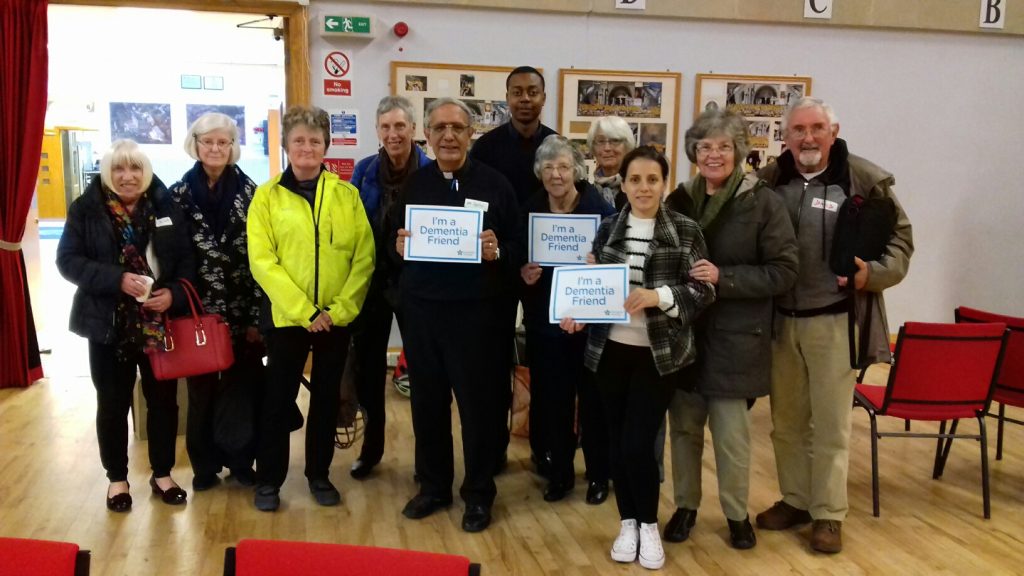 Dementia Action Week (20 – 26 May 2019) unites people, workplaces, schools and communities to take action and improve the lives of people living with dementia.  
Almost all of us know someone affected by dementia. But too many people living with dementia report feeling cut off from their community, losing their friendships and facing dementia alone. Having dementia shouldn't mean an isolated life. And it doesn't have to. Simple actions from us all can create supportive communities – where people living with the condition can continue to socialise with others, hop on the bus, go to their favourite shops or take part in local activities for as long as possible.
We have a role to play in making the UK a dementia-friendly place to live and that's what Dementia Action Week is all about.
Leeds Diocese is officially Dementia Friendly, as a member of the Dementia Action Alliance (Yorkshire & Humberside) and the Diocesan Action Plan is on their website here . Part of the Action Plan is to develop spiritual resources for parishes and individuals to use, which will be available online.  Deacon Joe Cortis, Co-ordinator for Caritas Leeds, has led the development of short guidelines for priests, ministers and extraordinary ministers of the Eucharist for offering communion to a person with dementia which are available here.